Description
OPEN BOX – INTEL PENTIUM G4560 LGA1151
We do sell OPEN BOX – INTEL PENTIUM G4560 LGA1151 for good prices.
Specification
INTEL PENTIUM G4560 LGA1151
Model : BX80677G4560
Operating Frequency: 3.5 Ghz
Dimensions : 3.75 X 3.75 cm
Components
1 X INTEL PENTIUM G4560 LGA1151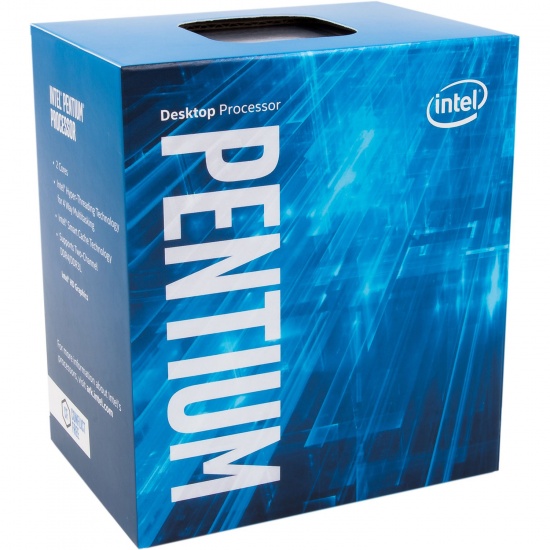 Intel Pentium G4560 Kaby Lake Dual-Core 3.5 GHz LGA 1151 54W BX80677G4560 Desktop Processor Intel HD Graphics 610
About this item
Up to 31% better office productivity vs. 5 year old PC1

Graphics Base Frequency is 350 Megahertz. Graphics Max Dynamic Frequency is 1.05 Gigahertz. Max Resolution (HDMI 1.4) is 4096 x 2304 at 24 Hertz

OS Support – Windows 10 Only
Processor Base Frenquency 3.50 GHz
Intel HD Graphics 610
DDR4 & DDR3L Support
Display Resolution up to 4096 x 2304
Socket LGA 1151
Intel Pentium Processor G4560 3.50GHz 3MB Smart Cache
Exceptional Performance for Work, Play, and Beyond
Prime yourself for more of everything you want and need. The latest Intel Pentium processors let you stream, share, shop, play, create, and consume—all at the same time.
Discover a new dimension in productivity with Intel's next-generation Pentium processors. Performance optimized to accelerate portable 2 in 1s, laptops, towers, desktops, and All-in-Ones. Go thinner, sleeker, and smaller with reliability you can count on.
Shipping
Shipped in 1-3 business day
Safe professional packaging
30 days Warranty
Worldwide Delivery ( UPS – DHL )
In conclusion, You can read more on Google.com    / About us