Description
 INNOSILICON A9+ 120K sol/s ZMASTER miner
Buy INNOSILICON – A9+ – 120K Sol/S Online from us at affordable prices.
Specification
 INNOSILICON A9+ 120K Sols/s ZMASTER miner
Hashrate Equihash : +/- 120K Sol/s
Power Consumation : +/- 1550w
360 mm (l) x 250mm (w) x 155 mm (h)
Total weight 11 kg
Run on 120V-240V AC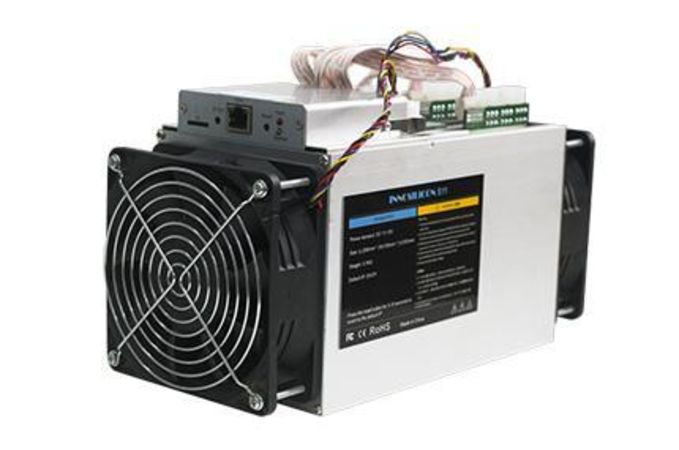 Components
1 X INNOSILICON A9+ ZMASTER Miner+/-  120K Sol/s
YOU NEED TO CHOOSE YOUR POWER SUPPLY IN OPTIONS
Including 30 Day Warranty and support
Shipping
Shipped within 1 – 3 days
Safe professional packaging
30 days  Warranty
Worldwide Delivery ( UPS – DHL )
– Due to market fluctuations, product prices may be adjusted at any time after your purchase. We do not assume the obligation of prior notice and price compensation.
– Used machine We guarantee power and power parameters, but the appearance is not guaranteed. Please consider before buying.
Our wholesale service allows our customers to benefit from regressive prices on large purchase volumes. These regressive prices are also available for hosting requests on a large number of miners. In addition, our consulting and audit branch can be consulted to help you build your farm and answer all your questions about the electrical cost, cooling of the miners and their selection.
In conclusion, You can read more on Google.com    / About us